In recent years, Shea Moisture has become one of the most popular natural hair and skin care brands on the market. An increasing number of black women have been buying their products, and the company has been praised for its commitment to using natural ingredients and for its promotion of diversity and inclusion.
However, there has been some confusion surrounding the company's ownership, with many people asking the question – is Shea Moisture black-owned?
Shea Moisture was a black-owned brand until 2017 when it was acquired by Unilever. The company is now owned and led by a diverse team of executives, including Cara Sabin, the black CEO. Despite no longer being black owned, Shea Moisture has continued to strive to provide natural, quality products to its consumers while promoting inclusion and diversity.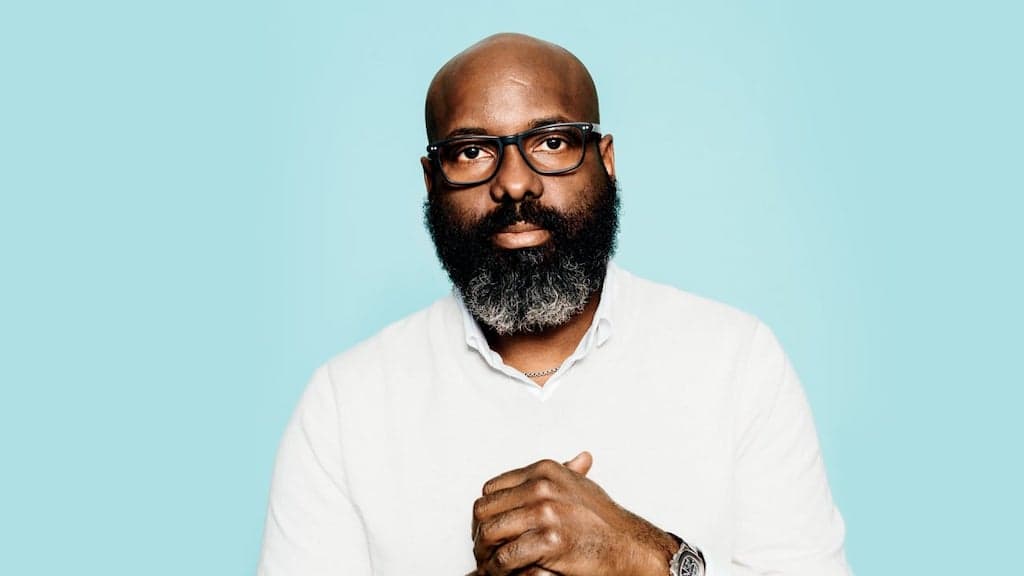 In this article, we'll explore the history of the company, the current ownership structure, and the impact it has had on the natural hair and skin care industry.
We've also researched and written about whether Mielle is a black-owned company.
Shea Moisture's line of hair care products includes shampoos, conditioners, and hair treatments. The brand also has a line of body care products, including lotions, wipes, and creams.
Is Shea Moisture Black Owned
Shea Moisture, a brand that was formerly black-owned has been under Unilever's ownership since 2017, marking an important moment in the company's history.
This shift presents exciting new opportunities for the beloved brand to expand its reach and make their products even more accessible to consumers around the world.
Origin of Shea Moisture
Shea Moisture was founded in 1912 by a young entrepreneur named Sofi Tucker in a small town in In Sierra Leone. She started selling shea nuts in the markets of her village in Bonthe. Later she was selling homemade shea butter, African black soap, and other bath products.
However, When civil war broke out in Sierra Leone, the family moved to the USA. In 1991, The brand was expanded dramatically by the grandson of Tucker named Richelieu Dennis.
The company flatters itself by utilizing only the highest quality ingredients. Its products don't contain parabens, sulfates, phthalates, synthetic fragrances, and GMOs.
And finally, in 2017, the Unilever group approached Dennis about acquiring the brand. Dennis and his mother decided to hand over the brand for $850 million.
The Present Situation of Shea Moisture
Cara Sabin has been the current CEO of Shea Moisture since the company was acquired by Unilever in 2017. She is a black woman. Under her leadership, Shea Moisture has become one of the most popular natural hair and skincare brands in the world.
If you're curious about whether African Pride is a black-owned company, we've got you covered in our article.
Cara is a strong advocate for natural hair and skin care. She is passionate about making products accessible to everyone. Shea Moisture is known for its high-quality, affordable products that are made with natural ingredients.
Cara Sabin is a powerful voice in the natural hair and skincare community. She is dedicated to making products accessible to all.
Who Does Shea Moisture Employ
Shea Moisture is an African-American owned company that employs a diverse workforce. This includes people of all races, genders, and sexual orientations. SheaMoisture is committed to providing an inclusive and diverse workplace where everyone can feel respected and thrive.
Their some of the top level employees are black. Even the CEO, Cara Sabin, is also black. So, they eventually support black. 
They believe that diversity is key to creating innovative and groundbreaking products that help people of all ages and backgrounds. Their team is united by their shared belief in the power of self-determination. 
They are determined to create an environment in which everyone can reach their full potential. SheaMoisture values intellectual honesty and an open exchange of ideas, which helps them to improve their products and services.
They believe that every individual has something unique to offer. They are committed to fostering a culture that celebrates difference. They hope that Their story will inspire others to pursue their dreams without fear of discrimination or prejudice.
Top 5 Shea Moisture Product Benefits
As known by the majority of us, Shea butter is one of the best natural moisturizers, and there are no side effects related to its use.
But there are so many different types of shea butter that can be purchased in the market. What are they? Shea butter, cocoa butter, palm oil, kokum butter, mango butter, and shea butter in liquid form come in different sizes and brands.
Today, we will discuss only shea butter benefits. To make our discussion more accessible, we will compare shea butter with two of the best products that can be used as a moisturizer.
1. Shoot for High-Quality Shea
The first thing you need to know about shea butter is that it is available in two main forms – solid and liquid.
We will discuss the benefits of shea butter in liquid form. Most products come in liquid form, so you don't need to melt the butter.
2. Maintain Healthy Skin
If you have dry and wrinkled skin, you can use shea butter. Shea butter will provide nourishment to your skin, and it will moisturize your skin as well. If you use shea butter regularly, your skin will become softer and smoother.
Healthy skin is an essential part of the body. So, use shea butter to maintain healthy and beautiful skin.
3. Boost Your Confidence
This is the most common benefit that women get from using Shea butter. Women who use shea butter to care for their skin feel more confident, increasing their self-esteem.
By using shea butter, you can get rid of dark spots and even pigmentation. It is one of the finest natural cures for pigmentation issues.
4. Reduce Redness
Shea butter will help in the pigmentation issue, but it will also reduce the redness on your skin.
If you are getting wrinkles and aging issues on your face, you must use shea butter. By using shea butter, you will get smoother skin, and it will reduce the redness.
5. Moisturize Dry Lips
The second benefit of shea butter is that it can help you keep your lips moisturized. When you get dry lips, you can use shea butter to reduce the dryness of your lips.
You can also use shea butter in a few other ways to keep your lips healthy. First, mix a teaspoon of shea butter and a teaspoon of cocoa butter in a bowl.
Now, apply this mixture to your lips and leave it for 15 to 20 minutes. Wash the mixture off and pat your lips with clean cotton.
Final Word
Shea Moisture is not black-owned. While the company has made some strides in recent years to increase diversity within its ranks and promote inclusion, it is still primarily controlled by white executives.
This is evident in the company's marketing and product offerings, which are not targeted toward black consumers. Shea Moisture should do more to connect with its black consumers and ensure that they are included in all aspects of the business.