Black businesses are starting to make a change in today's professional world. With the right funding, networking, and operational planning, you can also become a successful black business owner.
But How to Start a Black Owned Business? 
To start a black-owned business, you must have a plan, an idea, and your company must be registered. Start off with small business grants and make sure that it's qualified under the SBA (Small Business Association) 8(a).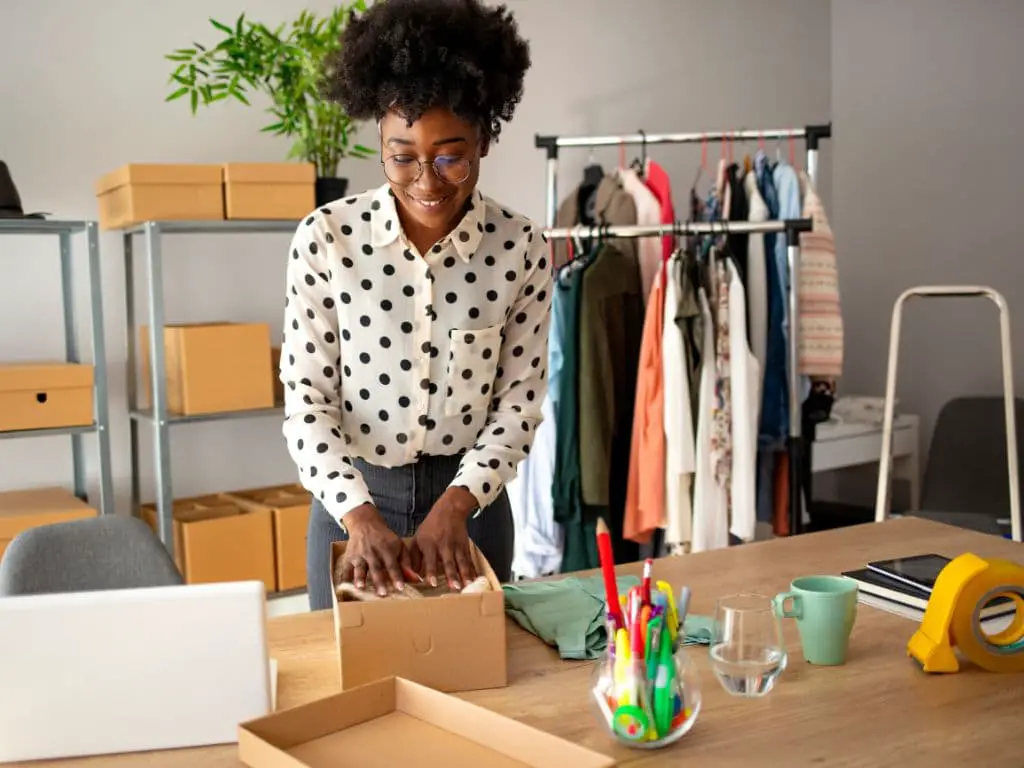 Throughout this article, we will give you tips and guidance on how to begin your journey. We'll give you tips on becoming certified by the SBA 8(a) and other benefits of starting your own business.   
How to Start A Black Owned Business?
Like any business, you'll need to create a goal for your company. Write down how you expect your company to operate within the next six months and start to write down a plan. 
When making the plan, write down the day-to-day operations of your company. How are the employees working? How can I make my business product or service unique? Ask yourself these questions, and you'll have a clear insight into where your business needs to go. 
Getting qualified is the next step in starting a black-owned business. Here are the following things you'll need:
Business must be located in the U.S.A.
Black-owned business members have to utilize daily operations, business, and management operations. 
Company Demographics: 25% of Black, Hispanic, Native American, Asian through site visits and interviews. 51% of the business needs to be minority-owned.
S Citizen
Once you're qualified, focus on your business's core direction. At this point, you're planning on helping your business grow. Fortunately, there are programs and certifications available to help. 
What is the SBA 8(a) Certification? 
After getting your qualifications, you'll need to get approved for the SBA (8) certification. The SBA is a government-owned program made to assist socially and economically disadvantaged individuals. 
The certification is important because it gives you more business opportunities. To get an SBA 8(a) certification, you must meet the following requirements to get accepted: 
Small Business
The leader of the business must display good character
Your black-owned business must show success potential
After you've sent in your application, you'll have to wait a few days for the SBA to contact you. Once you're accepted, you'll become able to network with private corporations, government, and federal agencies. 
Grants
Grants are a quick way for a black-owned business to receive funding. For instance, you can receive funding through the MBDA and DBE (Disadvantaged Business Enterprise). With these grants, you'll find it easier to get more support and opportunities for your company.
Minority Business Development Agency
The Minority Business Development Agency (MBDA) was founded to promote black-owned businesses. The company expands its economic investments annually. For instance, it has a yearly average of $5.4 billion.
This money is used for financial investments and contracts to aid minority-owned businesses. As a result, they have helped increase company revenue to $1 million and provide more jobs for African Americans. 
Disadvantaged Business Enterprise Program
The DBE (Disadvantaged Business Enterprise) Pro was made to give women and minority-owned businesses aid in economic development. It was founded by DOT (Department of Transportation) and offered rewards to companies whose projects are based on public transportation improvements. 
To apply, you'll need to prove that you're a minority-owned business with a gross receipt that does not exceed over $26.29 million. Like other funding programs, once you provide the right credentials, you'll be accepted and receive more connections to help your business grow. 
Benefits of Starting a Black Owned Business
Networking
Networking with other black-owned businesses will give you the support you need when starting your own business. For example, you could credit a product collaboration with another business and help both parties succeed. Thus, starting your own business will give you more networking opportunities. 
Government Contracts
Many government contracts are made to assist black businesses. Most government entities require a percentage of their funding for black and women-owned businesses. You'll have more government-based deals that could help improve your business by becoming certified. 
Political Support
In one study, 40% of the US cities were run by African-American mayors. This shows that there is a lot of minority leadership and political support. Cities such as Houston, Washington, D.C., and Atlanta have been successful areas of black businesses and chambers of commerce. 
Conclusion
Being a black-owned business is crucial to economic growth. While finding opportunities to help your business grow, know that you have assistance if necessary. Through patience, dedication, and finding the right partners, you too can run your own successful black business one day.